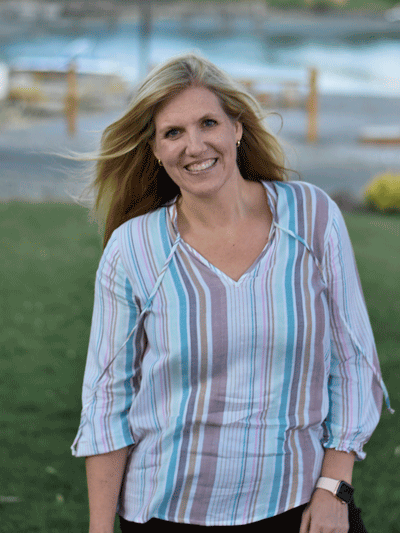 I'm Alicia Elliott and this is my story...
As a therapist, I have a sincere desire to support and help you in healing, transformation, and change within yourself and your relationships. I work hard to create a space for you that feels non-judgmental, safe, inclusive, and compassionate. I believe that our backgrounds, experiences, and context impact the way we see the world and ourselves. My goal is to help you re-author parts of your story that are keeping you from feeling like you can move forward!
I am a systemic therapist, meaning that whether I work with individuals, couples, or families, I am taking a holistic, integrated approach that considers all the experiences, relationships and connections that may be affecting areas clients wish to change. I use a collaborative approach that honors each client's feelings and beliefs and hold deeply to the idea that you are the expert in your own life. We will work on transformative change that supports growth at both individual and relational levels. This will include building communication skills, reducing stress, increasing self-esteem, peace and joy, and identifying and working through the things that prevent you from getting to where you want to be.
The counseling services I provide are directed toward individual adults, teens and children, as well as couples and families. I want therapy to be a positive experience for you and commit to working hard to help you feel comfortable and valued! If you should have questions or concerns, please do not hesitate to bring them up at any time during our work together.
...And these are my qualifications

My Professional Qualifications & Associations
Licensed Marriage & Family Therapist Associate (LMFTA), Washington License #MG61115028
Master of Arts, Marriage & Family Therapy, Pacific Lutheran University
Bachelor of Science, Marriage and Family Studies, BYU-Idaho
American Association of Marriage and Family Therapy (AAMFT)
Washington Association of Marriage and Family Therapy (WAMFT)
Associate Supervision provided by Lindsey Nice, PhD, LMFT, Washington License #LF60391260
Session Length
Sessions are typically 50 minutes. Longer sessions may be available upon mutual agreement and can be especially useful for couples or families.
Most clients attend counseling weekly or every other week at least initially, and many prefer to keep to this schedule during our work together. Appointment frequency is based on your therapeutic needs and goals and can be adjusted as your needs and goals change.
Client Participation
Therapy involves costs in terms of time, energy, and money, and the decision to enter therapy is an investment you are making towards the improvements you seek.
Therapy is an active, involved, and effortful process, and as with other endeavors, the more you put into it, the more you will get out of it! Your participation, communication, authenticity, and actions in and out of the therapeutic sessions are vital to the successful process of therapy.
If at any time you feel therapy is not working for you in any way, please let me know so that we can adjust and create a new plan going forward!